How to Join a Pool League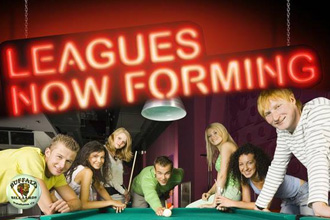 The only way to get good at pool is practice. Joining a pool league is a great way to meet new people, enjoy friendly competition and improve your game. This could be your chance to become one of the best pool players of all time!
Or, reap the benefits of spending time with new friends and possibly winning a cash payout. 
Sometimes, it can be intimidating to begin the process of joining a pool league. First, to decide if an association is a good fit for you, there are some factors to consider.
Information to Learn About a Pool League
Experience / Player Ability
Many leagues strongly encourage new players to join because of the handicap system
Ask about the handicap system and how it applies to players
History / Size of League
Location
Do they play at a chosen place or travel to different local pool halls?
Costs
Are there costs for renting tables, if you forfeit a match, annual membership, etc.
Benefits of Joining a Pool League