The Social Benefits of Playing Pool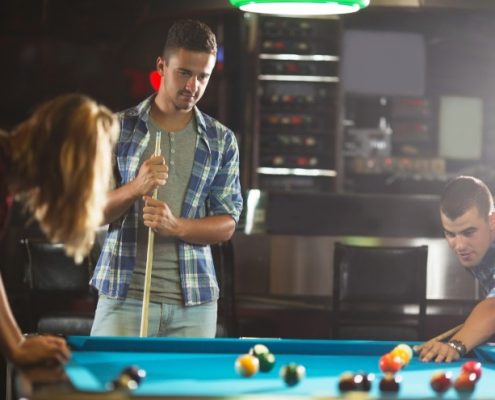 If you've ever played a game of pool with friends before, you'll know just how much bonding can happen from across the pool table. In a bar or pub, you'll probably see people come and play a casual game of pool, laughing and catching up with one another.
Additionally, there's a good reason why you'll see pool tables in people's homes, it is fun and works for all ages. The pool table, like the dining table, brings people together. 
At every age, it is important to remain active and social. Billiards is like the pubs' version of yoga. In a game, players walk around the pool table countless times; they utilize physical coordination, balance, and flexibility.
But more is happening than the physical benefits of moving, players are talking to one another, engaging in friendly competition, and bonding. This social aspect is a key reason why pool has been so popular.
Billiards is like the pubs' version of yoga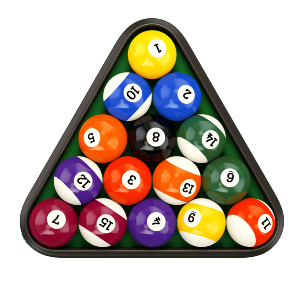 It is easy to become a regular somewhere when you play pool. By being at the same place frequently, you start to become familiar with others and make new friends. Having a pool table nearby means that there is always something to talk about.
A conversation with a stranger leads to a game. It could start by talking strategy. The casual game with friendly competition creates a relationship of mutual learning and respect.
With practice comes skill and confidence. Sometimes, people might already be playing a game on the pool table. If you're there with a friend, this could be an opportunity to talk to new people by playing next or playing each other.
The pool hall is not only a great place to go with your friends or to meet new friends, but it could also be a perfect date location. With good food, good eats, and good beer, there is never a lack of things to do. Meeting someone at the pool table is better than just sitting at the bar – it gives you both something to do. It is also ideal for a double date, encouraging teamwork and communication. And if there is ever an awkward silence, concentrating on your game strategy on the pool table is the perfect excuse to pause. 
Buffalo Billiards offers more than just a good game at the pool table. They have a variety of games to keep you entertained, such as ping pong, shuffleboard, darts, and more. Come and have a great time with old and new friends any day of the week at Buffalo Billiards Pool Hall.
Ready to Join a Pool League?