Best Pool Cues for Beginners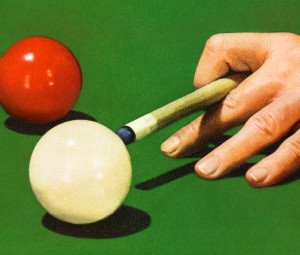 If you're interested in pool, and want to improve your practice to be the best you can, it's wise to consider getting your own pool cue.
Sometimes finding the right house cue can be difficult, as they vary in condition and weight. But, a positive is that they offer you a chance to handle a variety of cues. You can discover what styles you prefer.
Having your own pool cue to take with you means your skills will improve faster since it's the same one in your hands every time you play.
Before we recommend our top choices for beginners, let's cover some criteria to consider when choosing a pool cue.
What to Consider for a Beginner Pool Cue
Materials
Stick – Maple is a durable and easy option to find

Wrap – Linen or nylon makes the cue easier to grip
Tip
A medium to hard leather tip should be ideal
Price
$50 – $200 should be a reasonable range depending on how serious you are about pool. The goal is to get a nice, basic cue that you feel comfortable handling.
Length & Weight
If you are taller, a longer pool cue will likely feel more comfortable. Conversely, if you are shorter, a shorter pool cue may suit you better. The average length is 57 – 59 inches for most cues.
Cues usually weigh 18 – 21 ounces. For a beginner, we would recommend about 20 ounces.
It's best if you can handle the cue in person. You're welcome to stop by our Petaluma location to view our selection or give us a call at (707) 585-8992.
1.  MCDERMOTT LUCKY SERIES L16